See How Tulsa RV's Redwoods Stack
Up Against the Competition!
Built better. Built solid. Redwood construction starts on the Falcon Integrated Technology (FIT) frame. Sidewalls are laminated walls vs. the industry-standard hung-wall style. This technique leaves less gaps and allows for more even insulation. From windows to paint to floor construction, everything about a Redwood product is crafted to provide many years of full-time use. 

We've compared our Redwood RVs to competing brands, and as you can see, Redwood clearly outclasses the competition!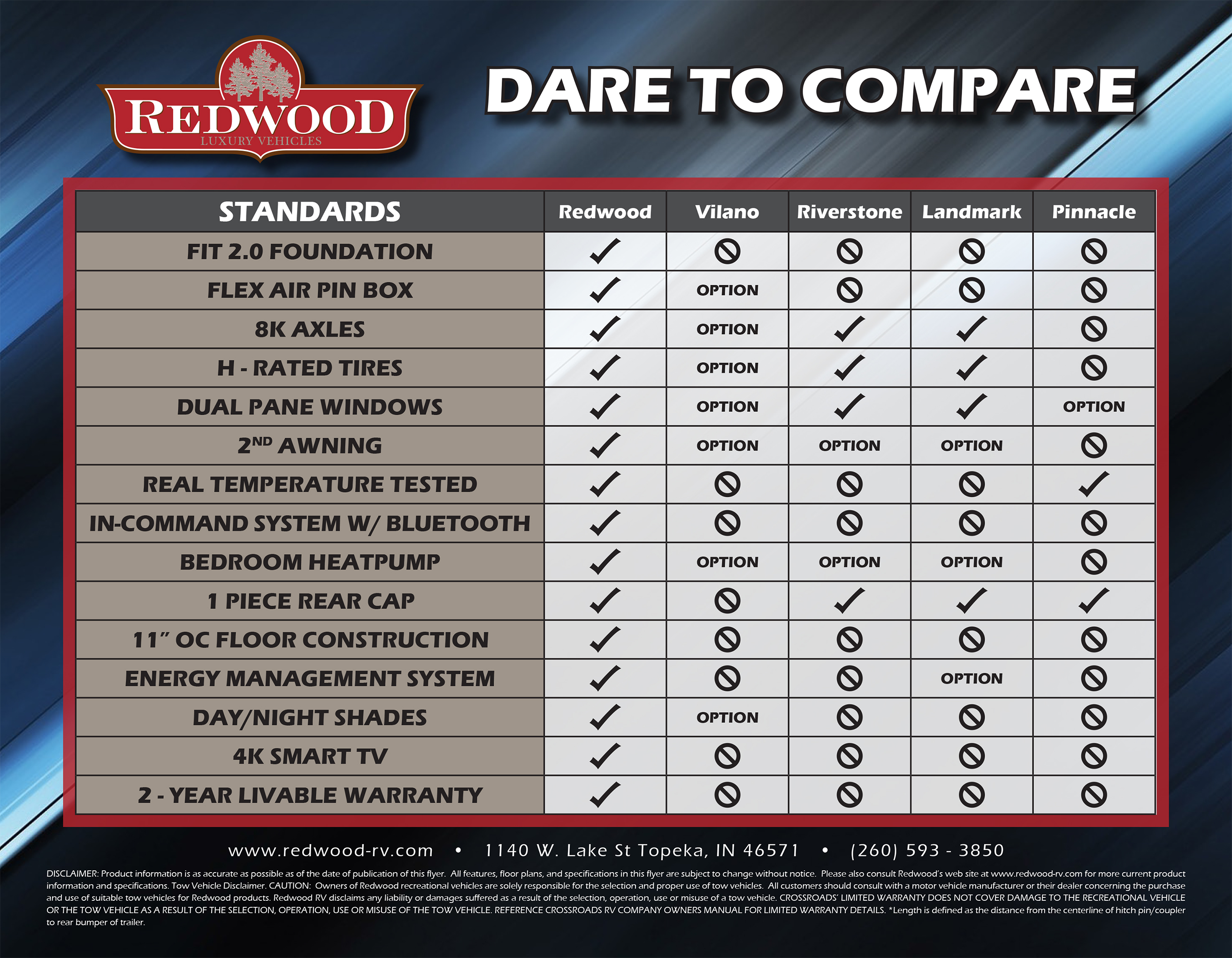 Redwood Construction Features: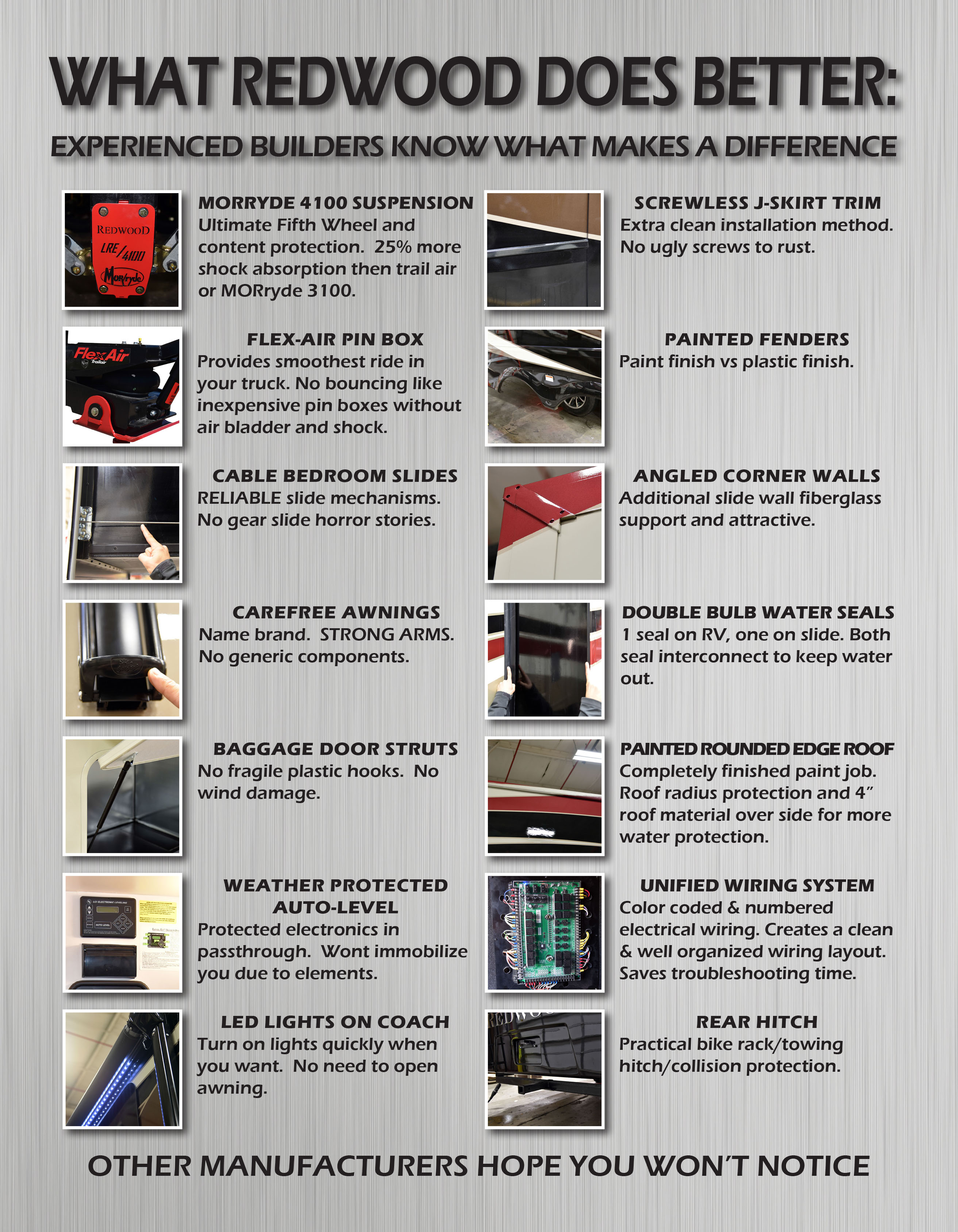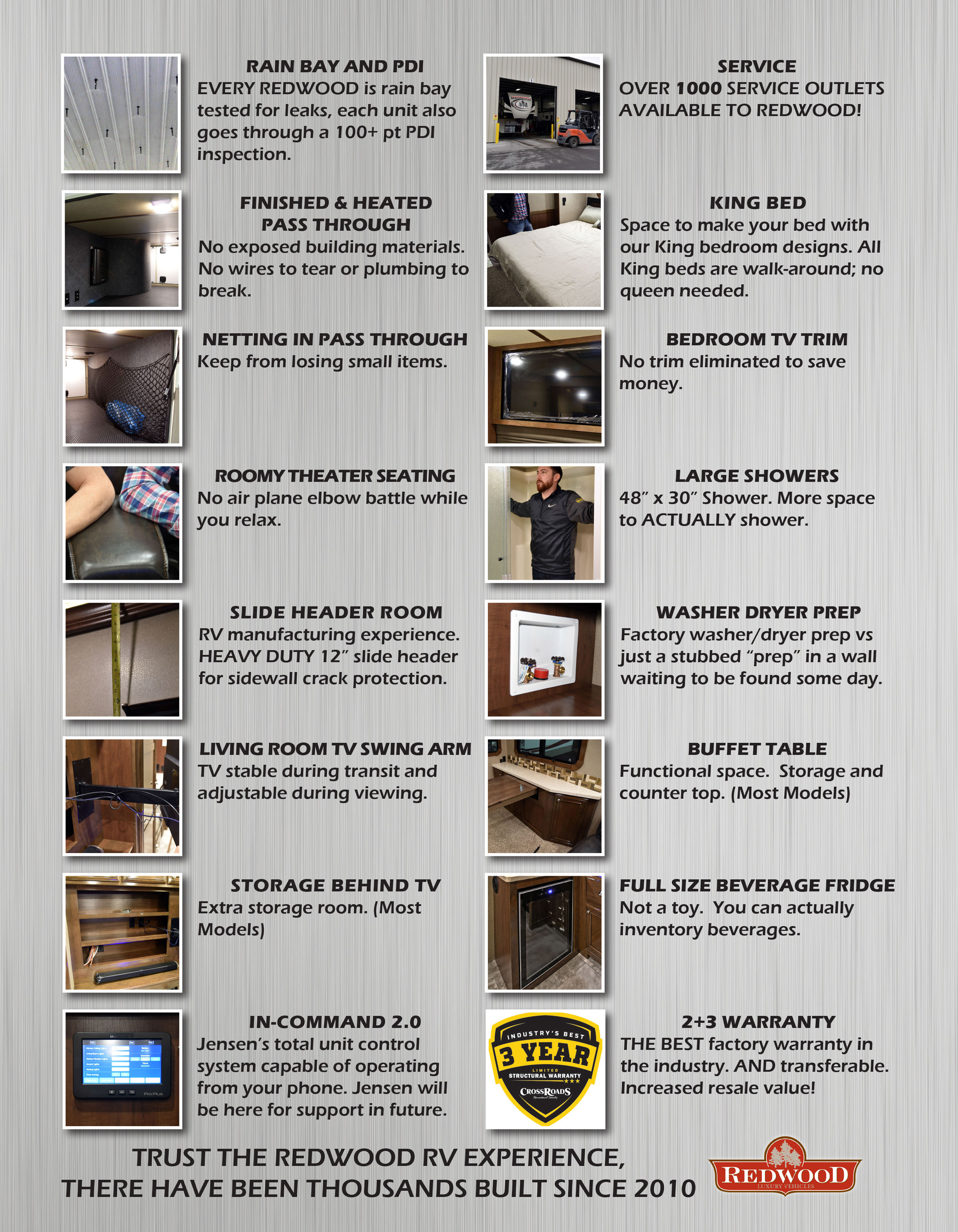 Available Models: